About us
Get the most of the fly fishing possibilities of the Northern, Sub-Polar, and Polar Urals. We offer the variety of waters and fish species, experienced guides with the knowledge of the environment, friendships and the beauty, mystery and wonder of mountains that will surround you.
Whether you choose to hike into remote mountain streams, wade a tailwater, or helicopter into secluded alpine lakes, you experience a world most people never see.
The Fishing and Hunting Club "Wild North" is non-profit and non-governmental organization. We are a team of friends, amateurs of fishing, hunting, tourism and we are environmentally friendly to our Urals.
Outdoor activities: helicopter expeditions, active tourism, fishing, hunting, white water rafting, hiking in mountains. Unforgettable expeditions along legendary taiga and mountainous rivers of the Sub-Polar Urals fill our life with bright colors, meaning, bring new blood into our life, and give a real chance for ur to feel freedom and independence, to lift our spirits, to show what we can do and create own stories.
Our Club has organized helicopter and fishing expeditions in the Sub-Polar and Polar Urals (Komi Republics, Khanty-Mansiysk Autonomous Okrug, Yamal-Nenets Autonomous Okrug) since 2005.
The geography of our expeditions cover a vast territory from the Northern to the Polar Urals. Annually, we organize 7-8 helicopter expeditions and numerous short-term fishing or hunting journeys . By now, a number of our friends have increased greatky. Although our meetings with friends are rare, each of them is memory for a lifetime and we are waiting for these expeditions all year around.
Anything can happen on expedition, but together we can overcome all the difficulties, and it brings us together even more. Among the amateurs of fishing there are no bad people, and, as a rule, even the first meetings with little-known fishermen are always positive. When we meet each other next time, this is always the meeting of friends. Therefore, we are pleased to share impressions of our travels with you and we are glad to see people with the same interests in our future expeditions.




Although participants of our expeditions can change, the core team consists of experienced members of the club.




We are happy that the number of participants is growing and our mutual friends travel with us.




Regardless of social status, attitudes, and preferences, all participants of our Arctic Circle expeditions are one big happy family.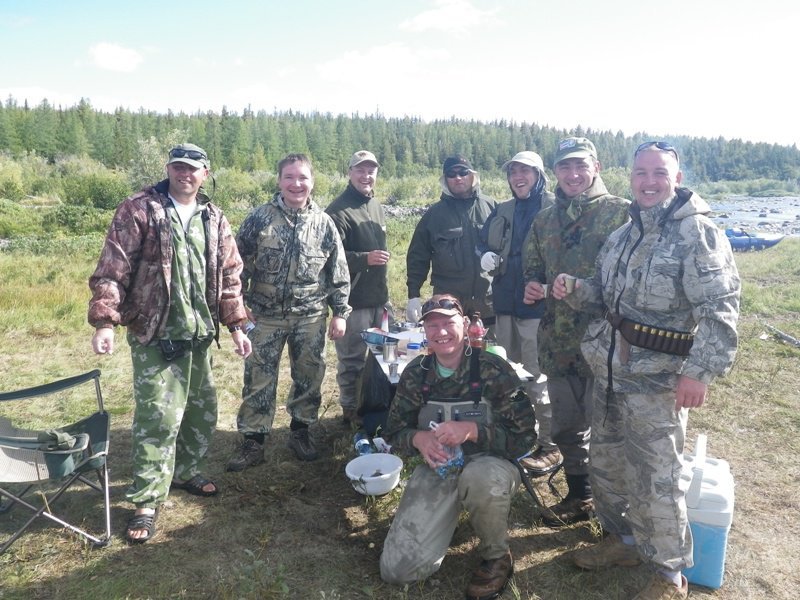 Each of us has his own idea what to do. Someone likes fishing, someone likes hunting, someone simply enjoys staying with a good company. Each of participants will be under impression of the wild Arctic Urals.